Download latest maps released by Garmin for North America: Garmin North America maps 2015 free download
Download for free from our blog, the latest maps released by Garmin.
The maps costs 80$ on buy.garmin.com, but you can download all of them for free from the links bellow.
Coverage details: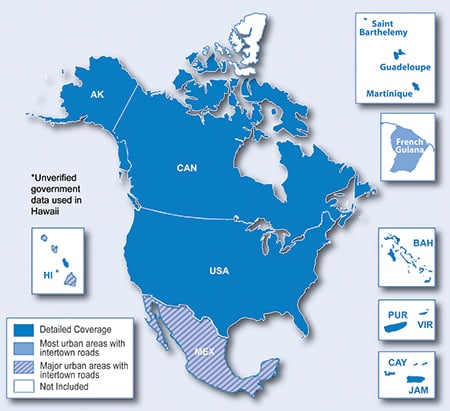 The following states are covered:
Unite States (US), Virgin Islands, Canada, Mexico, Puerto Rico, Cayman Islands, Jamaica, Bahamas, French Guiana, New Providence Island, Grand Bahama, Saint Barthélemy,Guadeloupe, Martinique
The maps are unlocked, you just have to copy them to your GPS device Memory and GO!
Download Garmin North America maps 2015 free download from the follwing links:
Just extract the archive and copy the maps to your device 🙂
IF you want, you can still download the utdated maps:
Download part 1    Download part 2  Download part 3    Download part 4
Download D1279230A.JCV   Download D3153150A.JCV  Download D3060150A.JCV 
Download ASR 2.0 part 1  Download ASR 2.0 part 2
Download ASR 1.0 part 1   Download ASR 2.0 part 2
Please note that this maps does not work with StreetPilot devices